Next Event
Christmas Concert
16 December 2017 at 7.30pm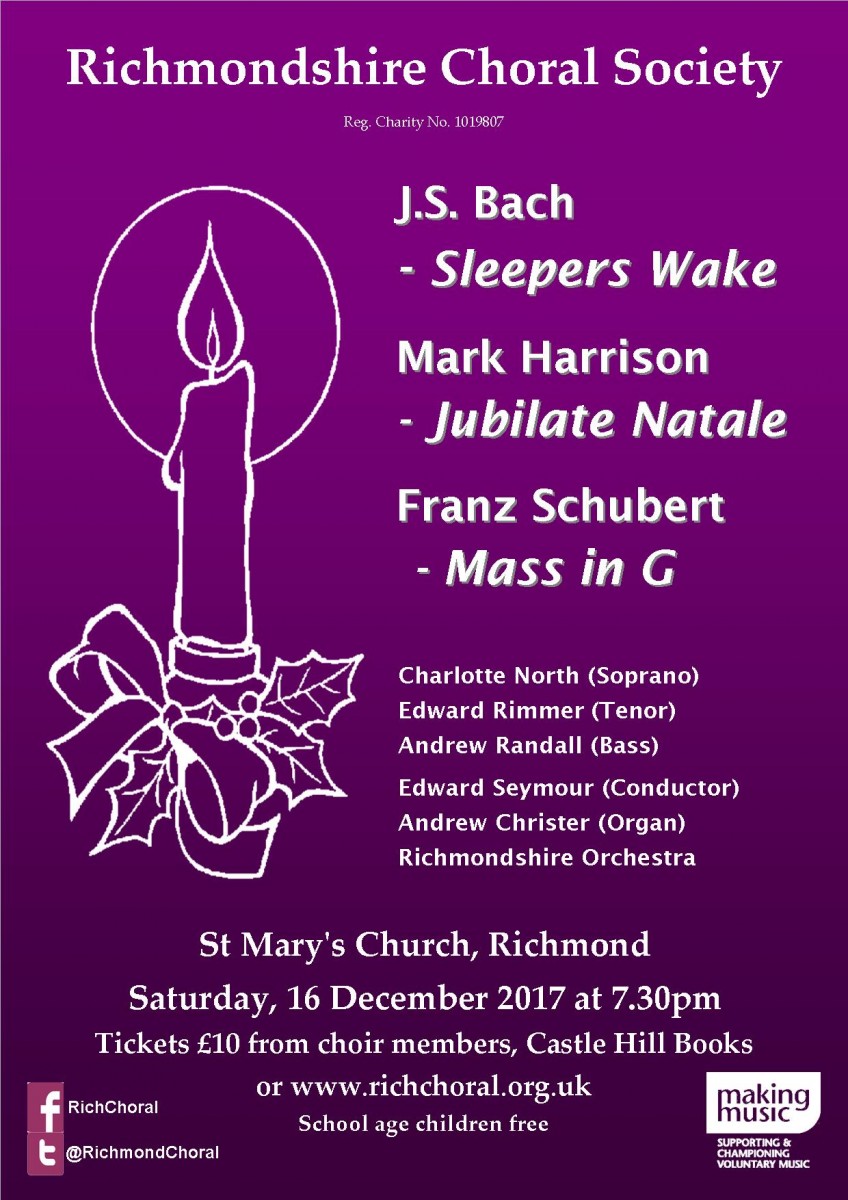 St Mary's Church, Richmond
JS Bach - Sleepers Wake
F. Schubert - Mass in G
Mark Harrison - Jubilate Natale
Conductor - Edward Seymour
Charlotte North (Soprano)
Edward Rimmer (Tenor),
Andrew Randall (Bass)
Andrew Christer (organ)
Richmondshire Orchestra
The first two items in our programme probably need no explanation. The third probably does. Mark Harrison is a choir member and about 20 years ago he wrote this cantata to be performed at a school where he was working at the time. The choir has performed four of the eight movements from it at concerts over the past few years and said it would like to perform the whole work. The fact that was written for school performance makes no allowances in its level of difficulty. It must have been a great school choir and orchestra to work with.
We are certain that you will enjoy it as much as we enjoy singing it. It certainly deserves a wider audience.
Tickets £10 available here.
If you could print and display a copy of our poster please download this PDF